ads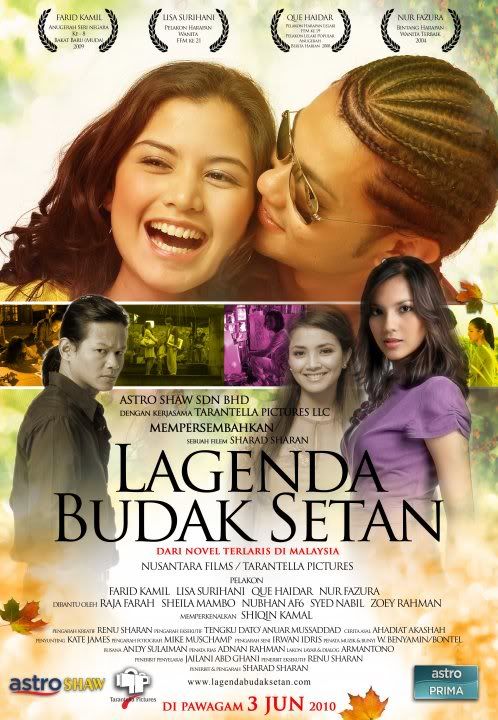 (DVD.Rip-300 MB)
Description:
Director:Sharad Sharan
Writer:Ahadiat Akashah (story)
Release Date:3 June 2010 (Malaysia)
Genre: Drama, Romance
Story:
Kasyah (Farid Kamil) is a troublemaker in high school but things change when he meets Ayu (Lisa Surihani) and she accepts him. However, Kasyah has to go to a village to complete his thesis which forces him to part with Ayu. She then meets her ex-lover Azmi (Que Haidar) who pursues her. "Lagenda Budak Setan" is adapted from the popular 1985 Ahadiat Akashah novel of the same name.
Download Links
FILESERVE:
http://www.fileserve.com/file/cEXCKmb/Lagenda.Budak.Setan.2010.x264.acc.kimz.mkv
OR
FILESONIC:
http://www.filesonic.com/file/951086824/Lagenda.Budak.Setan.2010.x264.acc.kimz.mkv
OR
DUCKLOAD:
http://www.duckload.com/download/5539126/Lagenda.Budak.Setan.2010.x264.acc.kimz.mkv
ads