ads
"Homance." That is
the actual headline
given to Jessica Grose's review of
Bridesmaids
at
Slate
, in which she coins the deplorable term. For realz.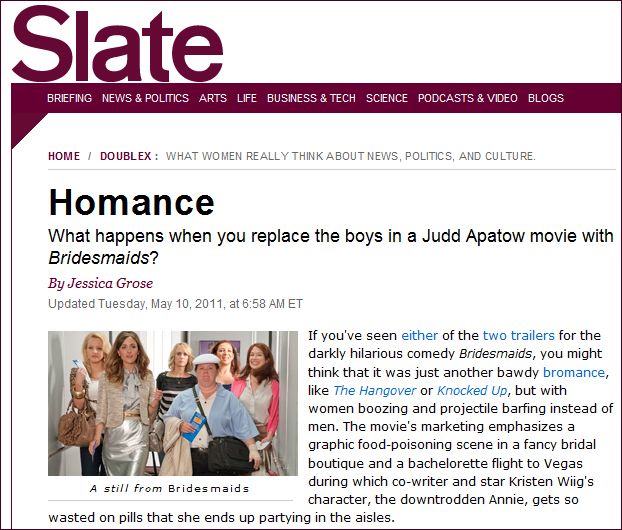 This article exists in
Slate
's "Double X" section, which is ostensibly for women (but, naturally, only the cis ones).
There is a lot about "homance" which I find contemptible, not least of which is the obligation to pretend that "ho" is culturally equivalent to "bro."
Yeah, so not.
[H/T to
@JamilSmith
.] ads