ads
guitarz.blogspot.com
: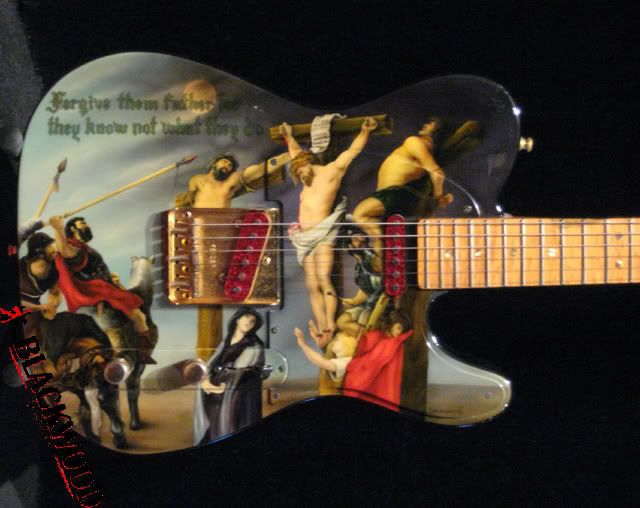 Let me begin this post by saying that I really am not trying to offend anyone here. Although I'm not a religious person I would never mock another's faith. However, I found myself totally flabbergasted when I saw this
Fender Custom Shop Telecaster complete with crucifixion artwork
. I can't imagine that even the most devout Christian would consider that an appropriate scene with which to decorate the front of a guitar. But maybe, I'm wrong. Still, it's little wonder really that the seller describes this guitar as being "in immaculate condition and has not been played."
Thanks for this one, Bill!
G L Wilson
Guitarz - The Original Guitar Blog - now in its 9th year!
ads